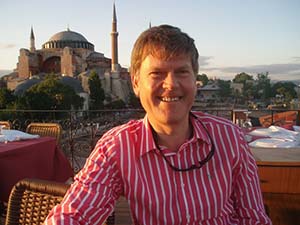 Based in Winchester, I have over 25 years' marketing and sales leadership experience with businesses ranging from Unilever and Imperial Tobacco to small entrepreneurial start-ups.
Market experience is diverse including India, UK/EU, USA, Israel and Saudi Arabia. I have also conducted extensive new business scoping in a range of dynamic African markets including Kenya, Uganda, Ethiopia, Sudan, Nigeria and Angola.
Innovation successes include the worlds' first digital pregnancy test and oral care product development in Egypt that allowed the creation of a dominant profitable business at developing market prices.
I have a First Class Executive Coaching qualification from Chester University and I am a long-standing member of the Marketing Society.
I am passionate about helping businesses to grow, particularly in challenging cross-cultural environments.